The NZXT H1 V2 is a compact case for DIY PC builders who prefer a minimalist look while still wanting to pack some of the most powerful hardware you can get in the market today. The original NZXT H1 was launched back in 2020 and the V2 improves upon many of the shortcomings of its predecessor. Small form-factor PC cabinets such as the NZXT H1 V2 have, of late, been gaining in popularity and SFF power supplies have improved to the extent that you can now pack high capacity 850W SFX in these new compact cases. This allows you to build high-end gaming PCs using these cases as long as cooling permits.
NZXT H1 V2 improvements over NZXT H1
Most SFF cases in the market are usually paired with the appropriate power supply since the cases have pre-defined cable routing provisions which require the cables to have a certain length and not much more. Short cables are obviously useless and too much length would mean that more volume is taken up by the cables in a chassis where space is scarce. The NZXT H1 V2 now includes an integrated SFX750 80Plus Gold power supply which carries a separate 10-year warranty coverage.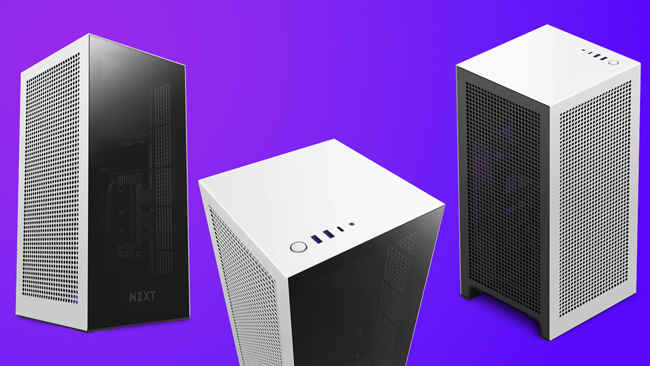 The GPU compatibility has improved with the NZXT H1 V2. The previous chassis supported GPUs with up to 50mm thickness and 305mm length. The V2 improves upon that and can now fit GPUs that are up to 58mm thick and 324mm long. There's even an additional 92mm fan for the GPU exhaust. Also, the cooling fans of the GPU face a perforated panel which now feature larger perforations. Also, the included PCIe riser card is now rated for PCIe Gen 4.0 in line with standards supported by the flagship GPUs. Speaking of the riser card, the NZXT H1 was criticised for a flaw in the riser card included with the previous chassis which would short out the 12V plane. That had been rectified a couple of weeks after launch and NZXT says that the riser card included with the V2 does not have that problem.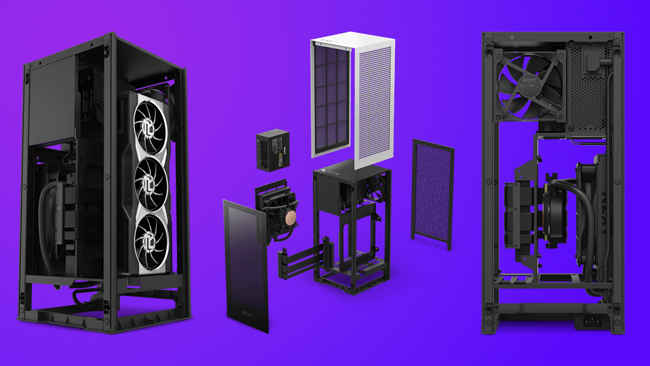 The NZXT H1 V2, like its predecessor, also includes an integrated 140mm AIO CPU cooler. The CPU cooler as well as the 92mm rear exhaust fan for the GPU can be controlled using the NZXT CAM software. The complete list of changes can be seen in the table below: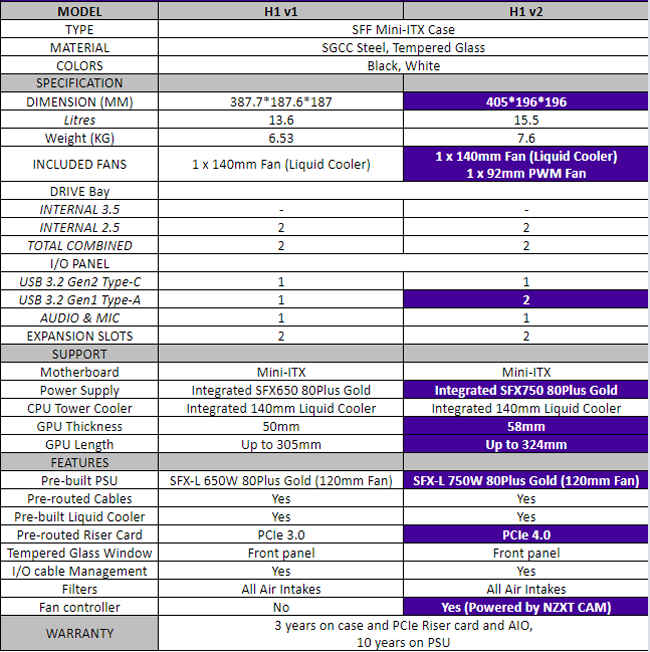 NZXT H1 V2 Price
The NZXT H1 V2 will be available in white and black colour in the APAC region and it will be priced at USD 349 which works out to be about INR 26,133 without taxes and INR 30,837 with 18 per cent GST. Actual prices in India will vary from vendor to vendor.