The new Netgear mesh extenders promise better speeds, capacity, and coverage.
Netgear India has expanded its WiFi 6 mesh extender collection in India with the new Nighthawk range of models. There is the Nighthawk AX1800 and AX6000, each of which is designed for a different use case. As their moniker might suggest, the AX6000 is the higher-end model and so it specced as such. It supports 8-streams with speeds up to 6Gbps and is targeted for big roomy spaces with up to 6 bedrooms. In comparison, the AX1800 might be the one you want if your home is small-to-medium in size with 4 bedrooms or so. 
Netgear Nighthawk AX1800 4-Stream Mesh Extender (EAX20) 
Netgear AX1800 is armed with WiFi 6 with speeds of up to 1.8Gbps and up to 1.5x stronger network capacity than WiFi 5. This facilitates 4-streams of WiFi which should be fairly broad bandwidth and less congestion for the connected devices in the network. It has got 2 antennas, which claims to be capable of covering small to medium-sized homes with up to 4 bedrooms.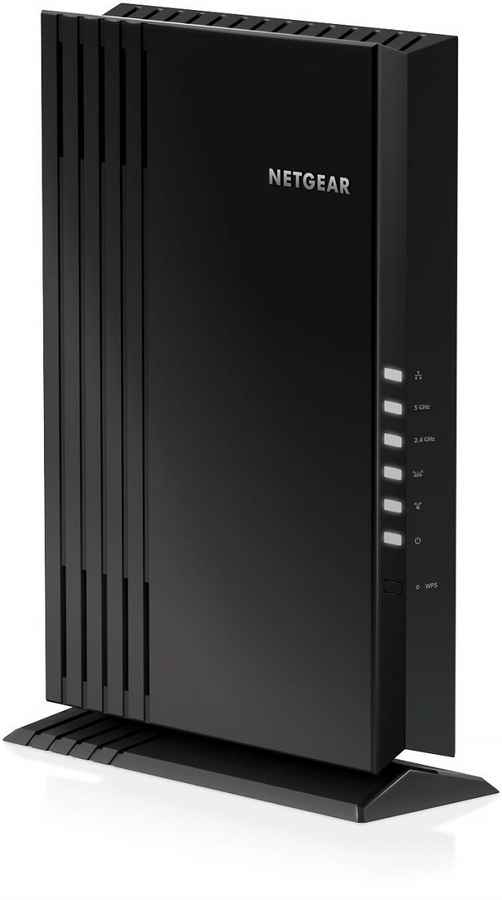 Netgear Nighthawk AX6000 8-Stream Mesh Extender (EAX20) 
Netgear AX6000 comes equipped with WiFi 6, but with faster speeds of up to 6Gbps and up to 4-times resilient network capacity than the previous-gen WiFi 5. It boasts support for 8 WiFi streams capable of delivering the fastest broadband speeds. Not only that, it features 4 antennas for longer WiFi coverage. Putting it in room terms, the AX6000 is said to be optimal for large-sized homes with up to 6 bedrooms.
Both these Netgear mesh extenders also have OFDMA technology which is a feature that enables efficient transmission of data in large amounts without connection delays. And be it managing the connected devices and the network management tools, you can make use of the Nighthawk app, which is available on both iOS and Android app stores.
Netgear AX1800 and AX6000 WIFI 6 mesh extenders Price and Availability
Netgear AX1800 and AX6000 mesh extenders are launched at ₹12,799 and ₹27, 499 respectively. They will retail through leading e-commerce stores and the company's own netgearstore.in.
"We have seen recent technological development in every area. The need for wider bandwidth and faster Internet speed has grown, however spectrum congestion is becoming an intractable problem in many places. With these extenders that reach every nook and corner of your room, users can enjoy flawless network connectivity which will boost their overall WiFi experience," says Marthesh Nagendra, Country Manager India, ME & SAARC, Netgear, while speaking about the launch.