COLORFUL launches X15 XS Gaming laptop With two Intel 12th Gen CPU options. The COLORFUL gaming laptop comes with a 144Hz FHD display.
Primarily known for making GPUs, COLORFUL is stepping into a whole new territory by releasing its brand new gaming laptop featuring Intel 12th Core series processor and an Nvidia RTX 3050Ti GPU. 
The COLORFUL X15 XS laptop is pretty portable by gaming laptop standards with just 1.9kg of overall body weight. Here's the full story. The gaming laptop also comes in an anime style theme which looks aesthetically pleasing. Here's everything you need to know.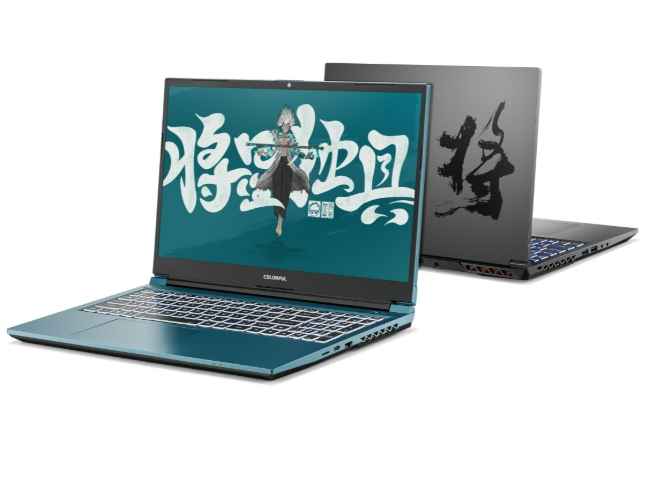 COLORFUL X15 XS Gaming Laptop Specs, Features, Launch, Price In India
The COLORFUL gaming laptop is powered by an Intel 12th Gen Core series processor. Here the users have a choice to either opt for a Core i5-12500H featuring 12 cores (4P + 8E cores) or a Core i7-12700H featuring 14 cores (6P + 8E cores). Both CPUs come paired with an Nvidia GeForce RTX 3050 Ti, featuring 4GB GDDR6 VRAM. The laptop also comes with 16GB DDR4 memory running in dual channel mode (2 X 8GB) with a clock speed of 3200MHz and 512GB NVMEe SSD storage as well. 
In terms of design, the laptop takes inspiration from anime and is available in two unique colours Pine Blue and Mist Grey. The COLORFUL gaming laptop also comes with a 144Hz FHD display with support for G-Sync, Nvidia's anti-screen tearing technology. The gaming laptop does not skimp out on equipment either as it features a 1MP webcam, Wi-Fi 6/6E, a microSD card slot, an HDMI port, an ethernet port, a Mini DisplayPort 1.4 along with 2 X Type-C (USB 3.2) ports and other USB Type-A ports as well. 
Powering the COLORFUL gaming laptop is a 54WH lithium-ion battery and cooling it is the brand's patented Storm Blade 2.0 technology with freezing mode, which spins the fans really fast and rapidly cools the laptop down. 
The COLORFUL Gaming laptop with Intel 12th Gen Core i5-12500H has a price tag of $999 (Rs 74,977) or $1,099 (Rs 82,496). The exact Indian pricing for both models is not yet available, we will update the same as more information comes to light.
Tags:
COLORFUL Gaming laptop specs
COLORFUL Gaming laptop price
COLORFUL Gaming laptop launch
COLORFUL Gaming laptop specs features