We could see a new iMac Pro sooner rather than later.
Apple is all set to launch several products and is expected to host its first launch event on 08 March 2022. The company is expected to uncover the next-generation Apple iPhone SE budget smartphone in the event. Recent reports indicate the Cupertino-based technology giant will officially launch the new Mac in June. Ross Young of Display Supply Chain Consultants claims the Mini-LED iMac Pro will be launched in June 2022. This means that the new iMac Pro might be unveiled at Apple's Worldwide Developers Conference.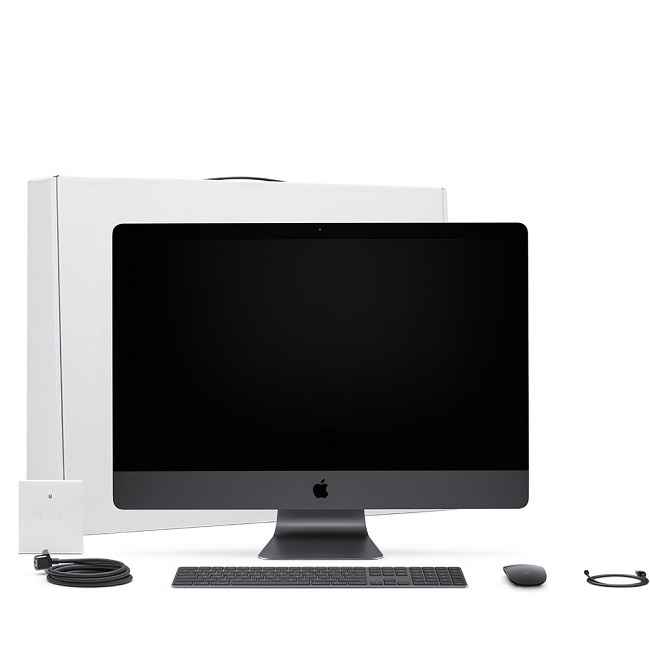 Earlier reports stated that the product might go official in summer this year. But, the upcoming iMac Pro will come with a revamped design and with upgraded specifications. It is said that a 27-inch Mini LED display might offer a refresh rate of 120Hz. In addition, the device will feature a parallel design to the 24- inch iMac which is powered by an M1 chipset. However, it is anticipated to be powered by the recent announcement of M1 Pro and M1 Max chipsets from Apple. It will be the same processors that power the 14-inch and 16-inch MacBook Pro models which were launched last year.
Apart from the Apple iMac Pro, Apple is ready to launch their products like AirPods Pro 2, M2 chipset, new MacBook models which will be powered by a new processor and much more to launch in the event. In fact, as we earlier reported, the forthcoming MacBook Pro could be shipping with Apple's also-incoming M2 processor. However, Apple could also be undercutting its specs in areas like display, chipset, and storage.
Tags:
Apple
Apple iPhone SE
Apple iMac Pro
27-inch
M2 chipset
Airpods Pro 2
Mini LED Display