Apple is likely to introduce a bunch of new products at its Spring 2022 event including a possible relaunch of the iMac Pro
According to the latest Mark Gurman's newsletter, Apple is likely to re-release the iMac Pro during its upcoming Spring 2022 event. Introduced in 2017 as a workstation-grade computer, Apple discontinued the iMac Pro last year. Also, as everyone knows, Cupertino is slowly but steadily shifting its entire range of devices on powerful homemade Apple silicon, it's probably the best time for the discontinued iMac Pro to make a triumphant return. The newsletter alleges that the Apple iMac Pro will likely have a bigger screen size than 24-inch. It may also feature a mini-LED ProMotion 120Hz display. 
Apart from that, Apple currently sells two iMac products – a 24-inch M1 powered version and a bigger 27-inch model still using an Intel 10th Gen processor lineup. Another recent report also alleged that the 27-inch iMac is also likely to get the M1 silicon treatment. If the rumours from Ross Young, a display industry consultant are true. The newer Apple 27-inch iMac could feature a mini-LED ProMotion display with 120Hz high refresh rate support. 
Apple could launch the iMac Pro and the 27-inch iMac separately, equipping each of them with some combination of M1 Pro and M1 Pro Mac chip or Cupertino can release a single iMac and discontinue the 27-inch iMac altogether. Personally, I think the former event has a higher possibility.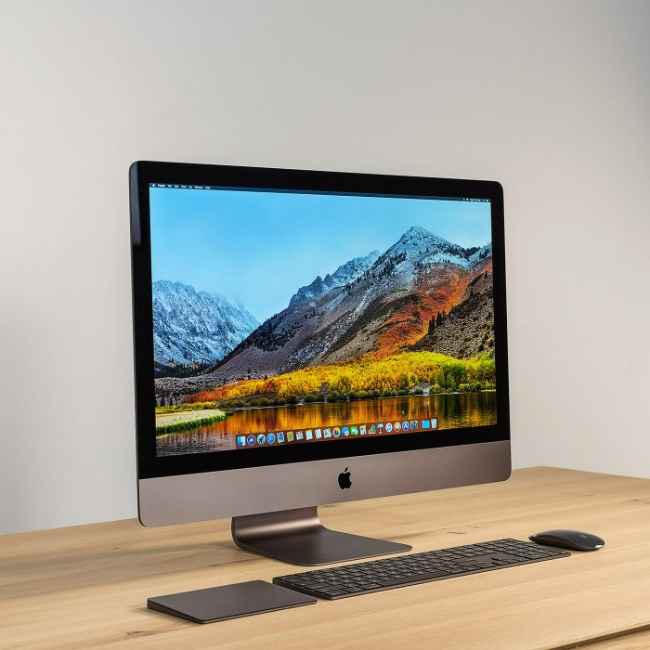 Apple 27-inch iMac Pro And Other Probable Spring 2022 Event Announcements
If speculations are anything to go by then the upcoming Apple 2022 Sprint event will feature a lot of new products. In addition to the above-mentioned iMac products, Apple will more than likely also launch the iPhone SE 5G, which is the current-gen iPhone SE but 5G enabled, more powerful and equipped with better photography capabilities.
Similarly, Apple could also introduce a "Mac Mini Pro" introducing its latest M1 Pro and M1 Pro Max chips to the ultra-portable desktop computer. Last year also Apple introduced a bunch of new items like the AirTags, Apple TV 4K (2nd Gen), new iPhone 12 colour options and the iPad Pro during its Spring 2021 event held in April. With the pandemic in full force, expect the Apple Spring Event 2022 timeline to be similar.
Tags:
Apple iMac Pro M1
Apple iMac Pro M1 release date
Apple iMac Pro M1 Details
Apple iMac Pro M1 specifications
Apple 27-inch iMac
Apple 27-inch iMac M1